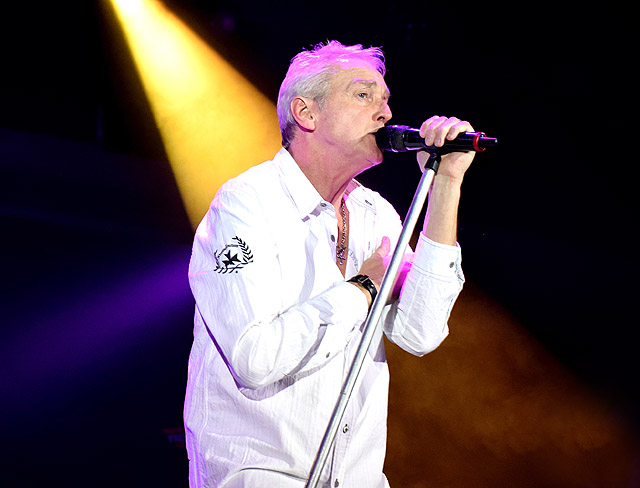 News: FM – new album and Steve Overland interview (March 2018)
4 March 2018 News
---
On Sunday 4 March in the first hour of his weekly show on Get Ready to ROCK! Radio, David Randall chats to FM's Steve Overland and plays tracks from 'Atomic Generation'. In this exclusive edit, Steve chats about career highlights since the 1970s with Wildlife and FM in 2018 (6:32)
Melodic rockers FM will release their eleventh studio album – 'Atomic Generation' – in March via Frontiers Records. The band's frontman Steve Overland recently chatted to Get Ready to ROCK! about FM and the album and this interview will be broadcast on Sunday 4 March.

The album release will be followed by the band's first-ever USA appearance in May headlining MelodicRock Fest 5 in Chicago, IL. FM will also headline at the sister festival MelodicRock Fest Scandinavia in June and have been confirmed for Frontiers Rock Festival in April.
UK dates with Dare and Toby Jepson in May will be followed by a further UK tour later this year.
18 May London O2 Shepherds Bush Empire
19 May Norwich Waterfront
25 May Glasgow Garage
26 May Newcastle O2 Academy
9 June Manchester O2 Ritz
On Sunday 4 March Steve Overland chats to David Randall on David's weekly show on Get Ready to ROCK! Radio. The feature will include tracks from the new album.
Says David: "Get Ready to ROCK! has supported FM since 2007 when they reformed and featured many album and gig reviews. We were there at the Metropolis album launch in February 2010 – their "comeback" album – and it is timely to catch up with the band again via our chat with Steve ahead of a new album release."
The interview – to be broadcast at 22:00 GMT on Sunday 4 March – will be followed by Steve's own selection in the "Favourite Tracks from Favourite Artists" series which features those artists and songs that have inspired and influenced him over the years. This sequence will be broadcast on Monday 5 March at 16:00 GMT, repeated on Thursday 8 March at 23:00.
---
DRandall album, Atomic Generation, FM, interview, melodic rock, steve overland, tour