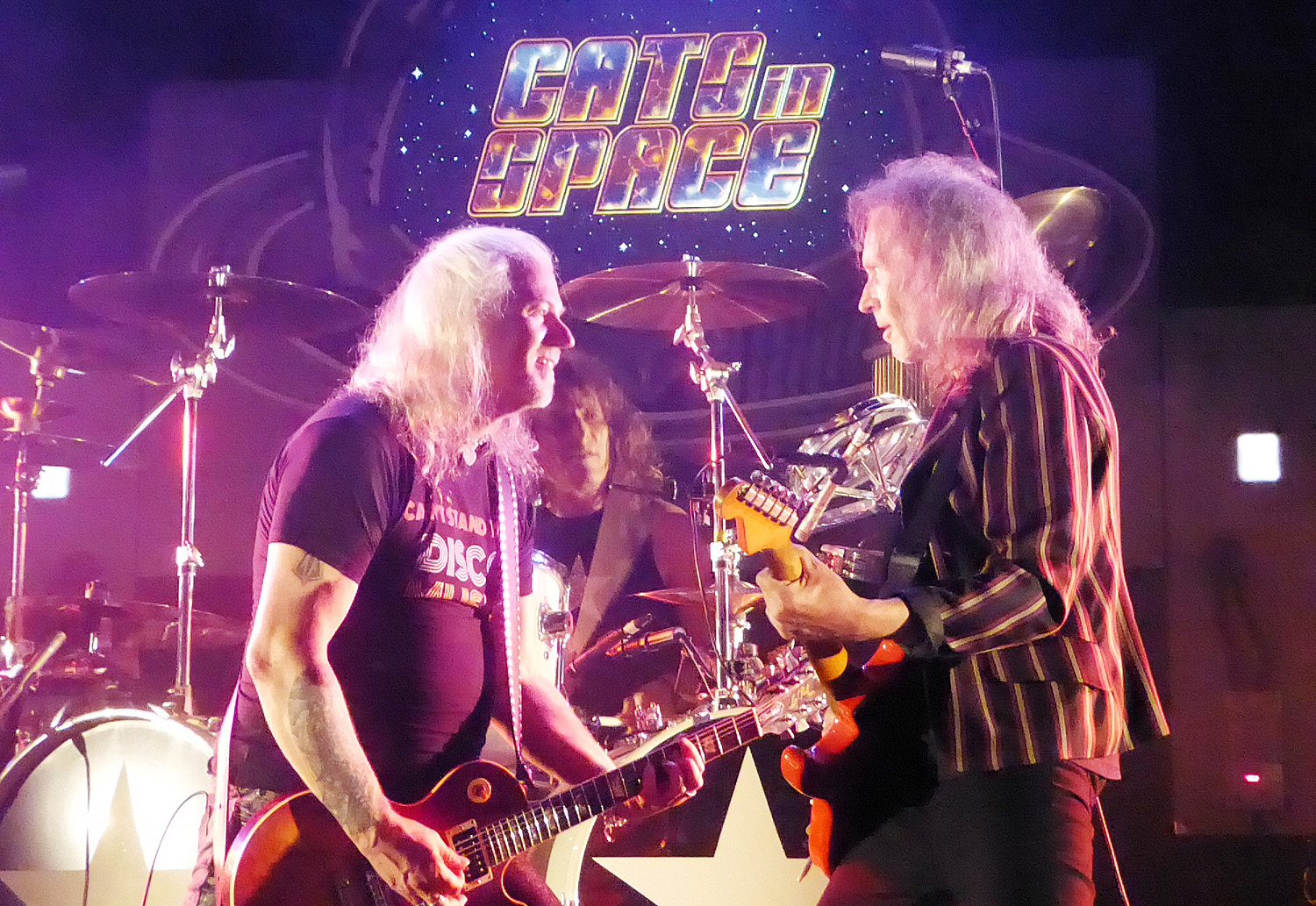 News: CATS IN SPACE are the latest entrants in The GRTR! Grotto of Greatness (August 2023)
10 August 2023 News
---
Rock website Get Ready to ROCK!'s 20th anniversary celebration continues with the latest entrants in "The GRTR! Grotto of Greatness".
Pop rockers Cats In Space will be honoured in August ahead of UK tour dates in September.
Jason Ritchie, News and Reviews Editor, commented "Most of the artists in this promotion have been well established. Cats In Space formed in 2015 and we have followed their progress ever since, via gig and album reviews.
The band are unashamedly retro and evoke melodic pop rock's glory days referencing bands like 10cc, ELO and Queen.
As with all our nominees they have consistently released quality albums and in spite of vocalist changes in recent years remain one of the best in the pop rock genre."
Melodic Rock Editor Andy Nathan adds: "The Cats have drawn inspiration from a neglected musical scene – pop and rock acts from the latter half of the seventies with an emphasis on good songs, lush harmonies and clever arrangements, before the term soft rock got a bad name. Different they most certainly are but they have a strong claim to being my favourite new band to emerge during GRTR!'s twenty years."
A retrospective of the band's coverage at GRTR! is published on 1 August with more of their music in the radio station general playlists.
---