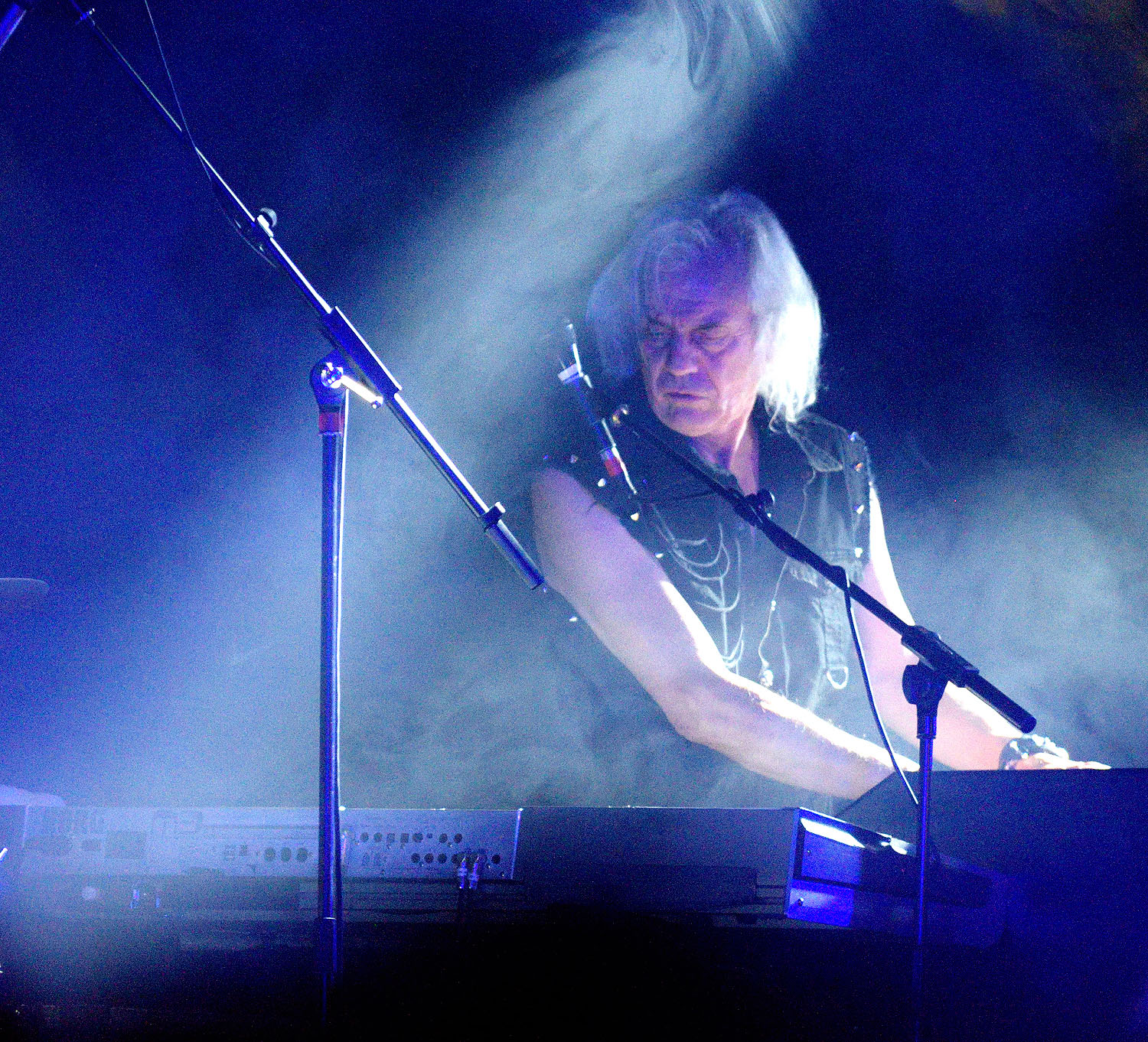 News: Best of 2018 show on 16 December plus Phil Lanzon (Uriah Heep) interview
13 December 2018 News
---
Every year the reviewers at www.getreadytorock.com select their favourite albums, live acts and breakthrough acts.  Their selection builds into a definitive and eclectic listing for any particular year.
Throughout December, the reviewer selections are reflected in our radio playlists as we reflect on the year's music.
From 3 December, readers and listeners can vote for their own favourites in an annual "popular poll".  The results are announced in a special show on Sunday 16 December at 22:00 GMT
David Randall will present a countdown of the top selections and announce the overall popular positioning.
Earlier, in the weekly "Eclectic Mix" sequence, David chats to Uriah Heep keyboards player Phil Lanzon.  Phil's debut solo album 'If You Think I'm Crazy' was voted Top Album of 2018 by the Get Ready to ROCK! reviewers.  (Sunday 18:00 GMT).
Get Ready to ROCK! news and reviews editor Jason Ritchie described "a very enjoyable album chock full of melodies and instrumental passages to keep the listener engrossed for many repeated listens."
Phil Lanzon is currently on tour with Uriah Heep promoting the band's album 'Living The Dream'.
The interview feature includes tracks from the solo album, Uriah Heep and Phil's earlier band the highly-regarded Grand Prix.
More information – Best of 2018 and Popular Poll (The Best of 2018, and popular poll)
---
DRandall best of 2018, breakthrough acts, classic rock, heavy rock, interview, live acts, melodic rock, Phil Lanzon, progressive, radio, top albums, Uriah Heep