Todd Rundgren
---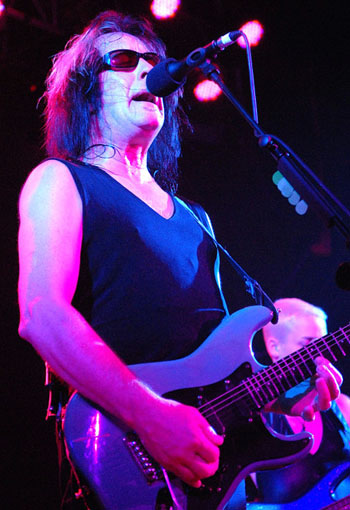 Todd Rundgren features in our classic rock and progressive sequences.
Todd Rundgren's career started in the late-sixties with the band Nazz. 1972's 'Something/Anything?' established Rundgren as multi-instrumentalist, writer and producer. He then released the more progressive 'A Wizard, A True Star' in 1973 with a backing band that formed the basis of Utopia, the prog-rock-jazz-fusion outfit with whom he recorded several albums in the late seventies and early eighties.
Rundgren has also had a parallel career as a producer for bands like Badfinger, Hall & Oates, Meat Loaf, The Tubes and most recently New York Dolls. He has pioneered music video technologies and utilised the internet since the late 1990s to make available unreleased material via his Patronet subscription service.
In recent years he has been involved with a reunion of The (New) Cars and in 2004 – and again in 2008 – toured the UK, latterly promoting his current album 'Arena'.
'A Wizard A True Star' is perhaps the perfect description of Rundgren and he performed this album in its entirety at his London concert in February 2010.
---
Broadcast history
"Assume The Position"
First broadcast Sunday 28 May 2017
On his 500th show, David Randall chats to Todd about the new album 'White Knight'
"The Songwriters"
First broadcast Sunday 10 January 2010
January 2010, Featured Artist
---
LINKS