Steve Rothery (Marillion)
---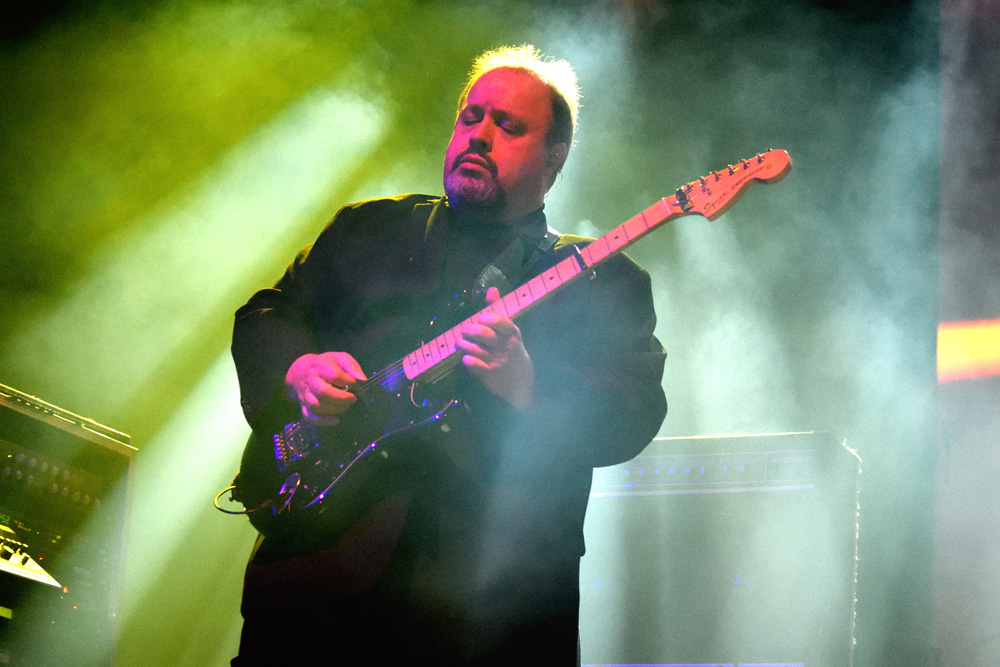 Steve Rothery features in our instrumental and progressive rock sequences.
Steve Rothery joined the formative Marillion in 1979 and in the Fish-era was the band's chief songwriter.
During the 1980s the band achieved wider success with the singles 'Kayleigh' and 'Lavender' and the best-selling 'Misplaced Childhood' album.
After Fish had left the band, and now with frontman Steve Hogarth, the band's music developed a new maturity.  This included Rothery's contribution on guitar and he broadened his sound palette during the 1990s and especially after 'Anoraknophobia' (2001).
Since that time, Rothery has collaborated on two albums by The Wishing Tree and in late-2014 released his first solo album 'The Ghosts Of Pripyat'.  The album received enthusiastic reviews and Rothery has toured with his band (which includes members of Panic Room) promoting it, whilst still playing the earlier Marillion material with which he is closely associated.
---
Broadcast history
"Assume The Position"
First broadcast Sunday 18 September 2016
---
LINKS