Steve Lukather
---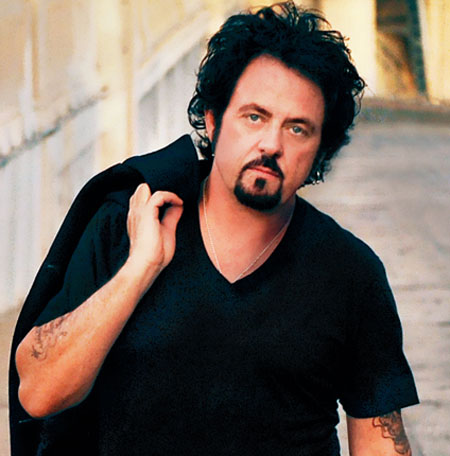 Steve Lukather features in our instrumental, fusion, and melodic hard rock sequences.
Steve Lukather is perhaps the greatest ever rock session player, with over 1500 albums to his credit in a career spanning 40 years.
Steve was inspired by his school-mate Jeff Porcaro who drummed with Steely Dan in the mid-1970s. He got his first session gig with Boz Scaggs a year or so before he formed Toto with his high-school buddies, the Porcaro brothers (Jeff and Steve) and David Paich.
Toto went on to sell over 35 million albums in the same number of years and have recently been touring to celebrate their 35th Anniversary. They've also announced a new studio album.
"Luke" has been the constant factor in the band's history, marshalling them through various up and down periods especially in the early-1990s when they sacked their singer Joseph Williams and for a time Steve took over lead vocal duties. At this time also there was the death of founder member Jeff Porcaro.
A highly influential guitarist who is currently a member of Ringo Starr's All-Starr Band, Lukather has also released a string of solo albums.
---
Broadcast history
"The Guitarists"
First broadcast Sunday 18 May 2014
Steve Lukather chats to David Randall about his career, including sessions, Toto and solo.
---
LINKS