Stanley Clarke
---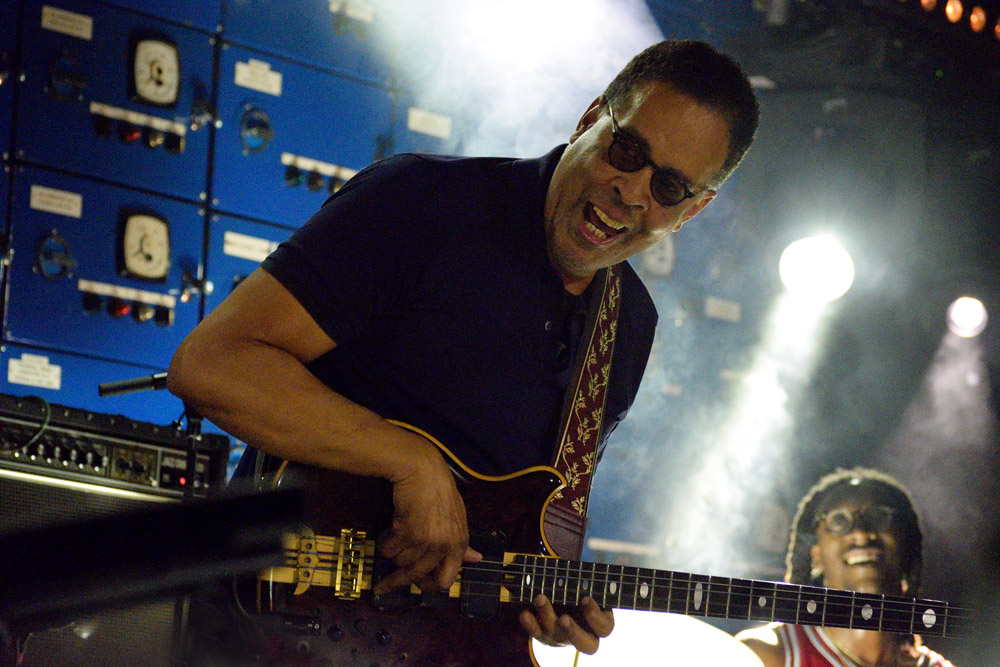 Stanley Clarke is featured in our jazz fusion and instrumental sequences.
Stanley Clarke is recognised as one of the true jazz fusion innovators.  After leaving Philadelphia music college in 1971 he worked with a number of jazz greats including Dave Brubeck, Horace Silver and Art Blakey.
His early recordings with the jazz rock "supergroup" Return To Forever (including Chick Corea and Billy Cobham) brought him to a wider audience and his first solo albums – in 1973/4 – reflected his fusion credentials.  It wasn't until 1976 that he fully realised commercial/crossover potential, with the release of the classic 'School Days'.
After that time, Clarke released a series of albums for Epic that fused funk and jazz (and reflected on the 2017 compilation 'The Definitive Collection') and enlisting the help of luminaries such as Jeff Beck, George Duke and Allan Holdsworth.  He also had a parallel life as a producer, working with artists such as Roy Buchanan (Loading Zone) and Natalie Cole (I'm Ready) .
In the late-1980s Clarke pursued a successful career composing TV and film music and wrote the scores for several high profile movies including Passenger 57, and Boyz N The Hood.  He continued to make  jazz fusion albums with the latest (UP) released in 2014.  He is currently preparing a new album for early-2018 release.
---
Broadcast history
"The Eclectic Mix"
First broadcast Sunday 16 July 2017
---
Links
Gig review – Manchester Gorilla, 18 July 2017 (Manchester, July 2017)
Artist website