Paul Rodgers
---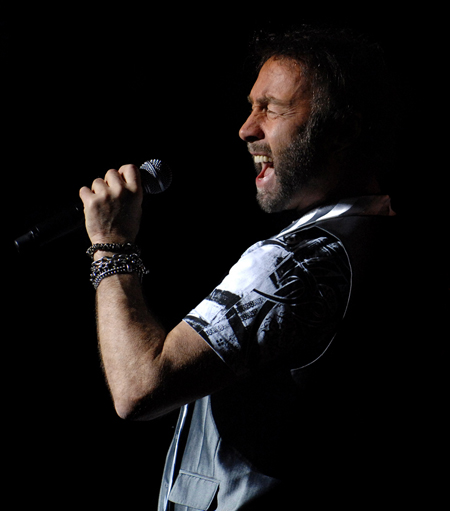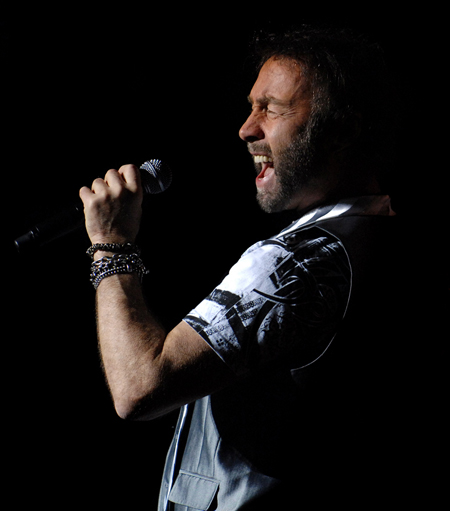 Paul Rodgers features in our blues rock and classic rock sequences.
Paul Rodgers is best known as the frontman of Free the band he helped form in 1969 with Paul Kossoff. The band achieved wider success via several hit singles and albums in the early seventies only brought to an end by Kossoff's failing health.
Rodgers formed BAD COMPANY in 1973 with Mick Ralphs and Free drummer Simon Kirke, along with Boz Burrell, and paved the way for many a stadium rocker who followed them (e.g. Foreigner, Boston) and even beyond (Joe Bonamassa) The band made four albums before splitting in 1982.
Paul Rodgers pursued a solo career in the 1980s (releasing his first solo album in 1983 'Cut Loose') whilst still collaborating with others, chief of whom was Led Zeppelin's Jimmy Page in The Firm. In 1991 he teamed up with Who and Faces drummer Kenney Jones in The Law.
His solo output at this time included 'Muddy Waters Blues' (1993), a blues tribute featuring many guest appearances (including Gary Moore, Buddy Guy, Jeff Beck and Brian May), 'Now' (1997) and 'Electric' (2000).
Rodgers' project with Brian May and Roger Taylor as Queen + Paul Rodgers is perhaps best considered as a celebration of Queen's music rather than a literal translation which produced a live album/DVD and a studio album 'Cosmos Rocks' in 2008.
---
Broadcast history
"Heroes"
First broadcast Sunday 17 April 2011
David Randall chats to Paul Rodgers about his career
---
LINKS