Judie Tzuke
---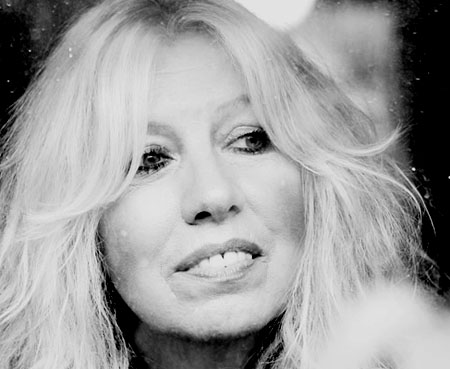 Our usual afternoon song selection is spiced with music from Judie Tzuke. (Mon-Fri 14:00-16:00 GMT)

Judie Tzuke enjoyed major chart success in 1979 with 'Stay With Me Till Dawn'. Her early albums were for Elton John's Rocket label. By 1996, somewhat disillusioned with the machinations of mainstream record labels, she decided to go it alone and established Big Moon Records.
Since that time, she has released a series of quality albums, and more recently has also lent her talents to albums by artists such as Tom Baxter and Morcheeba.
In 2018-9 she toured with Beverley Craven and Julia Fordham.
David Randall chatted to Jude in September 2016.  The first part discusses her current activities (above)
The second part (above) features a selection of more obscure Judie Tzuke tracks.

I've always loved Judie. I was 16 when she first released Stay With Me Till Dawn and she was the first person I ever saw in concert and she's never stopped being a part of my life since. This was one of the best interviews I've heard with Judie, with some brilliant questions and observations by the interviewer. Thank you for this very enjoyable hour. Now on to Part 2! (Rob Spratt, Mixcloud)
---
Broadcast history
"Favourite Tracks from Favourite Artists"
First broadcast Monday 26 September 2016
Tracks that have inspired and influenced Judie Tzuke
"Assume The Position"
First broadcast Sunday 4 September 2016
By way of an update, David Randall chats to Jude as part of his weekly show.  Featuring tracks from her 'Songclub' albums and two exclusive plays from her forthcoming studio album.
"The Songwriters"
First broadcast Sunday 25 April 2010
Judie in conversation about her career with key tracks
November 2008, Featured Artist
---
Judie's Favourite Tracks
AL GREEN- Love And Happiness
MARVIN GAYE – I Heard It Through The Grapevine
FREE – My Brother Jake
JACKSON BROWNE – Song For Adam
JONI MITCHELL – Blue
RY COODER – Tattler
LITTLE FEAT – Long Distance Love
KATE BUSH – The Man With The Child In His Eyes
JAMES TAYLOR – Fire And Rain
BILL WITHERS – Grandma's Hands
CROWDED HOUSE – Don't Dream It's Over
---
LINKS