John Wetton
---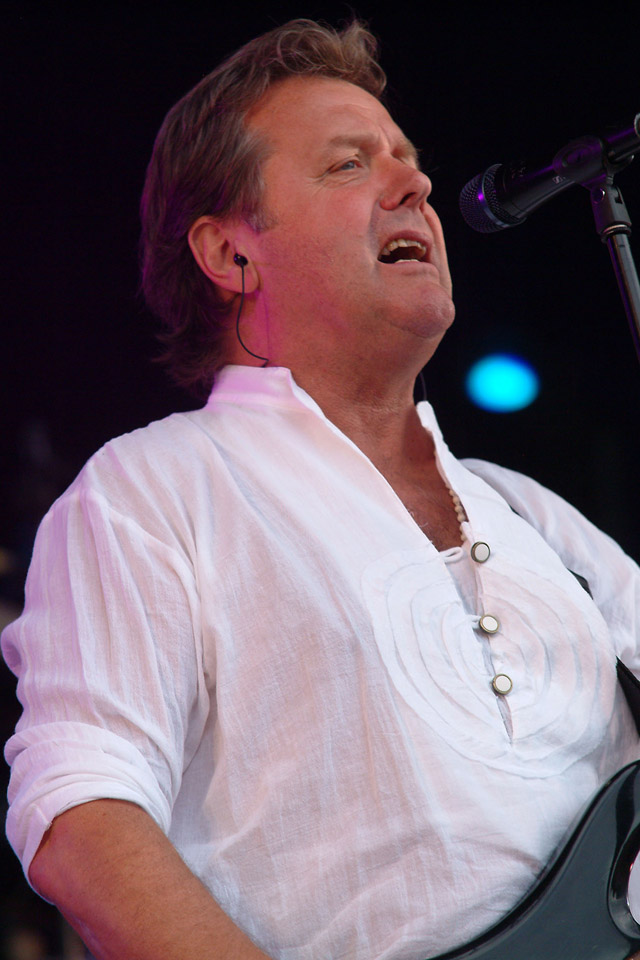 John Wetton's music features in our singer songwriter and classic rock sequences.
John Wetton's CV looks like a "who's who" of progressive and art-rock. He worked with Family, King Crimson, Uriah Heep, Wishbone Ash and Roxy Music in the 1970's before joining Steve Howe, Geoff Downes (ex-Yes) and Carl Palmer (ELP) to form Asia. This melodic rock supergroup went from strength to strength in the eighties although Wetton left and rejoined the band. At the same time he pursued a parallel solo career, starting with the album 'Caught In The Crossfire" (1980).
More recently, John came through heart surgery to rejoin the original Asia line-up for the CD 'Phoenix' and major world tours. He continued his successful collaboration with Geoff Downes in the "Icon" series and their third album was released in February 2009.
After a battle with colon cancer John Wetton died in January 2017.
---
Broadcast history
"The Songwriters"
First broadcast Sunday 19 April 2009
David Randall chats to John about his career