Joan Armatrading
---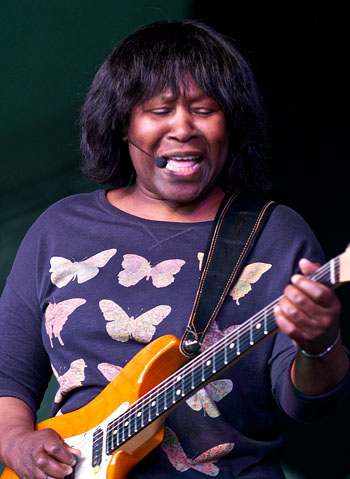 Joan Armatrading is featured in our singer songwriter sequence.  (Mon-Fri 14:00-16:00)

Joan Armatrading's debut album came out in 1972, but it wasn't until 1976 that she achieved wider acclaim with her self-titled album which included the international hit 'Love And Affection'. Remaining with A&M for the next decade, she achieved success with her subsequent albums including 'Me Myself I', the title track becoming one of her most successful singles.
For the past decade she has continued to record and perform with a trilogy of albums reflecting different aspects of her musical style: Into The Blues (2007), This Charming Life (2010) – rock – and Starlight (2012) – jazz.
Joan has received several industry awards including several Grammy nominations and in 1996 was awarded the Ivor Novello Award for Outstanding Contemporary Song Collection.
---
Broadcast history
"The Songwriters"
First broadcast Sunday 3 June 2012
Joan chats to David Randall about her career
"Favourite Tracks from favourite Artists"
First broadcast Sunday 10 June 2012
Joan Armatrading's choice of music
---
LINKS