FM
---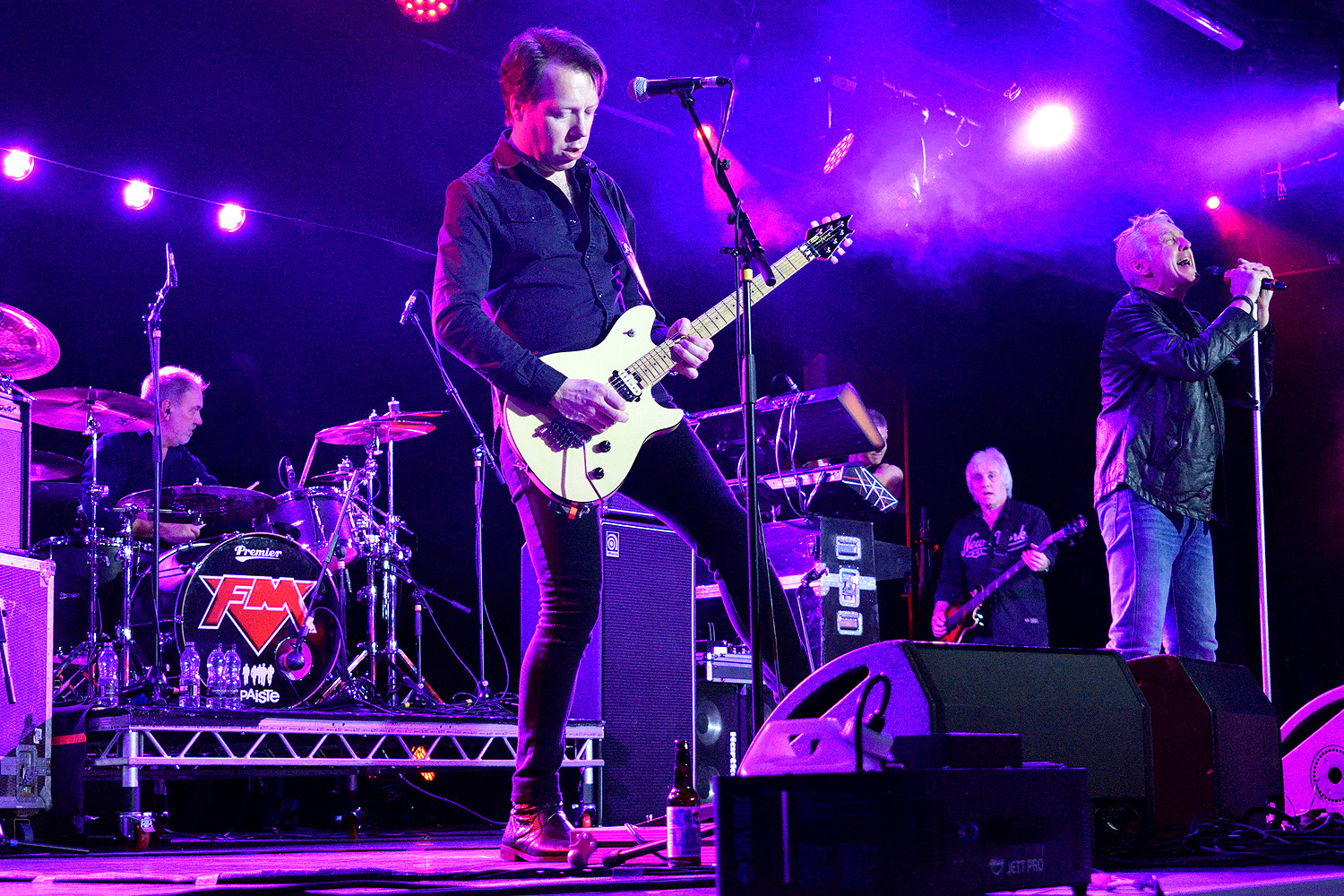 FM and Steve Overland appear in our melodic rock sequences
FM was formed in the summer of 1984. Comprising the ex-Samson pair of bassist Merv Goldsworthy and drummer Pete Jupp, the Overland brothers – vocalist/guitarist Steve and lead guitarist Chris (both formerly of Wildlife) – plus the keyboard talents of Philip Manchester, better known as sci-fi nutcase Didge Digital.
In December of that same year they secured a recording contract with the CBS/Portrait label and their début album, 'Indiscreet' received wide acclaim.  During this period FM hit the road in Europe supporting Tina Turner, Meat Loaf, Foreigner, Gary Moore, Status Quo and Magnum, also opening for REO Speedwagon at London's Hammersmith Odeon. At the end of 1986 they guested on Bon Jovi's 'Slippery When Wet' tour.
1989's 'Tough It Out' was a harder-edged second album and saw them return to Hammersmith Odeon, this time as headliners. 1995 saw the arrival of keyboard playerJem Davis who had played with Tobruk, Midnight Blue and UFO, and their final album 'Dead Man's Shoes'.
Fast forward a decade or so and on 27 October 2007, at Nottingham's Rock City, the band played together again in public for the first time in 12 years at the Firefest event. New guitarist Jim Kirkpatrick made his FM début at a low-key gig for fans at Wigan's Winstanley College in March 2009 and featured on the 'Wildside' single and EP released in October 2009.
FM's "comeback" album – Metropolis – was released in March 2010 and the band celebrated the launch at the Roadhouse in Covent Garden on 7 February 2010 with several of the GRTR! team present.
The band have built on their early comeback success with several albums, EPs, regular tours and festival appearances. Their album 'Heroes And Villains' won the popular vote for 'Best of 2015' in the end of year Get Ready to ROCK! poll, They have also been special guests to bands like Europe, Foreigner and – in October 2018 – Saxon.
Vocalist Steve Overland has had various side-projects including The Ladder, Shadowman, Overland and – more recently – Groundbreaker.  He's also been in regular demand for his vocal talents guesting on many melodic rock albums and various compilations.
FM frontman Steve Overland chats about his music with tracks from the album 'Atomic Generation'
---
Broadcast history
"Assume The Position"
First broadcast 4 March 2018
---
LINKS