Bernie Marsden
---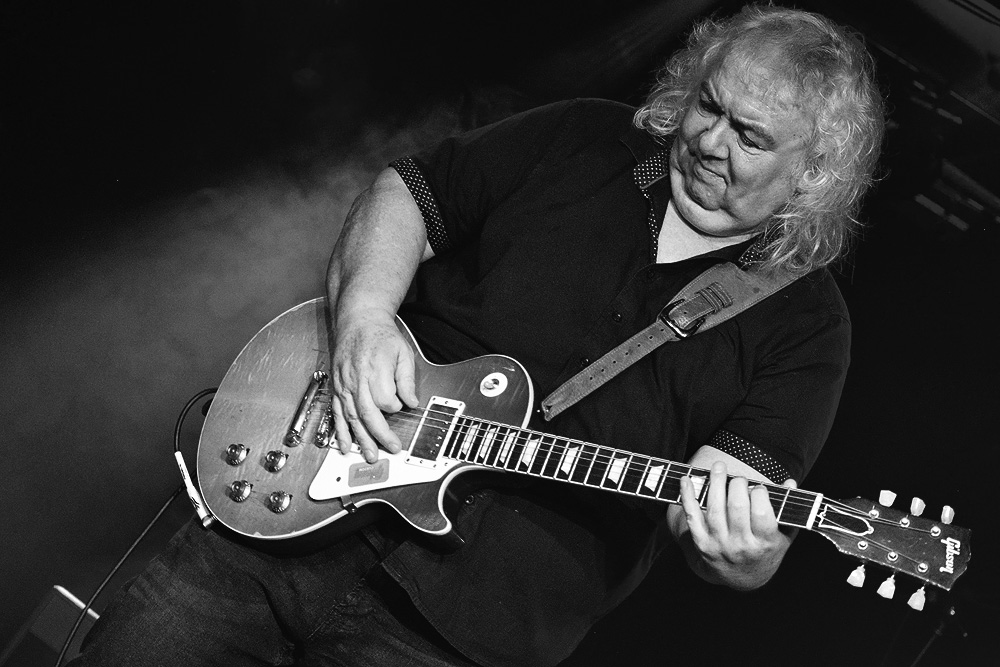 Bernie Marsden appears in our blues rock and rock sequences.
Sunday 25 July "The Guitarists" Part 1: 18:00 (BST, GMT+1), Thursday 29 July, 22:00
Parts 1 and 2 will be available shortly after 29 July via our Mixcloud page.
Bernie Marsden is perhaps best known for his time in early Whitesnake 1978-82 when he also co-wrote much of the material, including the chart hits 'Fool For Your Loving' and 'Here I Go Again'.
Since that time he has pursued a solo career with the emphasis on exploring the blues, via stage shows and albums, whilst publishing his autobiography (2019).
He was briefly a member of UFO in 1972 before joining Wild Turkey (featuring Glenn Cornick, ex-Jethro Tull) and he also worked with Cozy Powell who subsequently introduced him to latter-day Deep Purple via the album 'Burn'.   Powell recommended Marsden to Jon Lord and Ian Paice who, following the break up of Deep Purple, teamed up with Tony Ashton for the album 'Malice In Wonderland' (1977).
Together with his long time collaborator Micky Moody, Bernie provided the guitar firepower for five albums and successive world tours before Coverdale changed the band dynamics encouraged by label management and the USA demand for late eighties hair metal. Whitesnake entered the MTV generation with the emphasis as much on looks and style.  Whilst this later and more recent period of Whitesnake has been very successful, many fans remain faithful to the earlier version.
During his time with Whitesnake, Marsden released a debut solo album 'And About Time Too' in 1979 followed by 'Look At Me Now' in 1981.   Following  his departure he played various sessions and released several albums including a Peter Green tribute (1994).  Also in the 1990's he performed in The Moody Marsden Band (with Micky Moody) and The Snakes.  This developed into Company of Snakes (and later M3) with – at various times – Neil Murray (ex-Whitesnake), Don Airey, Jimmy Copley and Mark Stanway.
In the millennium Bernie has released a tribute to Rory Gallagher (2015) and some of his blues heroes ('Big Boy Blue', 2017 ), plus two albums of original material, Stacks (2005, with Jimmy Copley) and 'Shine' in 2014 which featured his first collaboration with Joe Bonamassa.  More recently he contributed songs to Bonamassa's 'Royal Tea' album.
In July 2021 Conquest Music released the first of his "inspiration series' – 'Kings' – where Bernie pays tribute to the songs and artists which helped shape his own, hugely influential career as a composer and guitarist.
---
Photo: David Randall/GRTR!