Anthony Phillips
---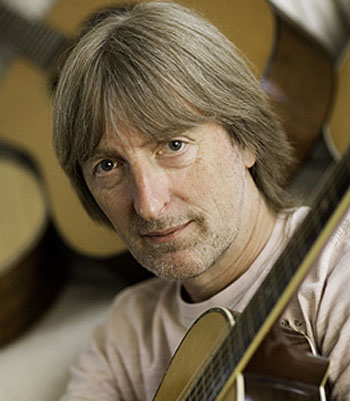 Anthony features in our instrumental and progressive sequences.
Anthony Phillips was the original Genesis guitarist and appears on the band's first two albums. He left the band after the recording of 'Trespass' in July 1970. He is widely acknowledged as having had a great influence on their early sound.
Anthony left the band due to difficulties performing on stage (stage fright) and subsequently returned to his guitar studies. At the same time he was putting together material for his debut album which was finally released in 1977 – 'The Geese & The Ghost' – and included his collaboration with Mike Rutherford and vocals by Phil Collins.
He made a series of albums for Arista starting with 'Wise After The Event' in 1978 but these weren't commercially successful and after 'Invisible Men' (1983) Anthony turned his attention more to library music for film and TV.
He has pursued a prolific composing career ever since with a series of collections under the 'Missing Links' and 'Private Parts & Pieces' moniker. In 2014 Cherry Red Records announced a reissue campaign, starting with the release of a 5-disc anthology 'Harvest Of The Heart'. This was followed – in March 2015 – by an expanded version of his debut solo album which included a 5.1 mix.
---
Broadcast history
"The Guitarists"
First broadcast Sunday 29 March 2015
David Randall chats to Anthony Phillips about his career
---
LINKS
Album review (Harvest Of The Heart, Anthology)