Annie Haslam (Renaissance)
---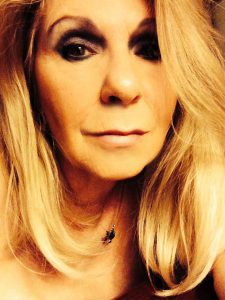 Annie Haslam and Renaissance feature in our classic rock and progressive sequences
Prog rockers Renaissance developed from the late-1960's band formed by Jim McCarty and Keith Relf (ex-Yardbirds) and his younger sister Jane.
Long-standing band member Michael Dunford contributed to the band's 'Illusion' album but things really took shape after the arrival of vocalist Annie Haslam in January 1971.
The new line-up's debut album 'Prologue' was released in 1972 followed by 'Ashes Are Burning' (1973). During the mid-1970s Renaissance achieved great success in the States culminating in a three-night stint at Carnegie Hall in 1976.
In spite of several more albums in the late-1970s the band never really capitalised on their early success and after a couple of non-typical synth-pop albums in the early-eighties split in 1987.
In the 1990s Annie Haslam embarked on a solo career that built upon her debut solo album 'Annie In Wonderland' in 1977. Several albums of this period feature her long-time collaborator Rave Tesar who continues in the Renaissance line-up to this day.
Plans were laid for a band reunion to coincide with their 40th anniversary in 2009 and they subsequently toured in the States, Canada and Japan.
Shortly after recording their first album for 13 years – 'Symphony Of Light' – Michael Dunford died of a cerebral hemorrhage in November 2012. A decision was taken to carry on and a European tour was announced for April 2015.
---
Broadcast history
"Assume The Position"
First broadcast Sunday 29 March 2015
David Randall chats to Annie Haslam about her life and times with Renaissance, ahead of UK tour dates in April 2015.
---
LINKS