Andy Powell / Wishbone Ash
---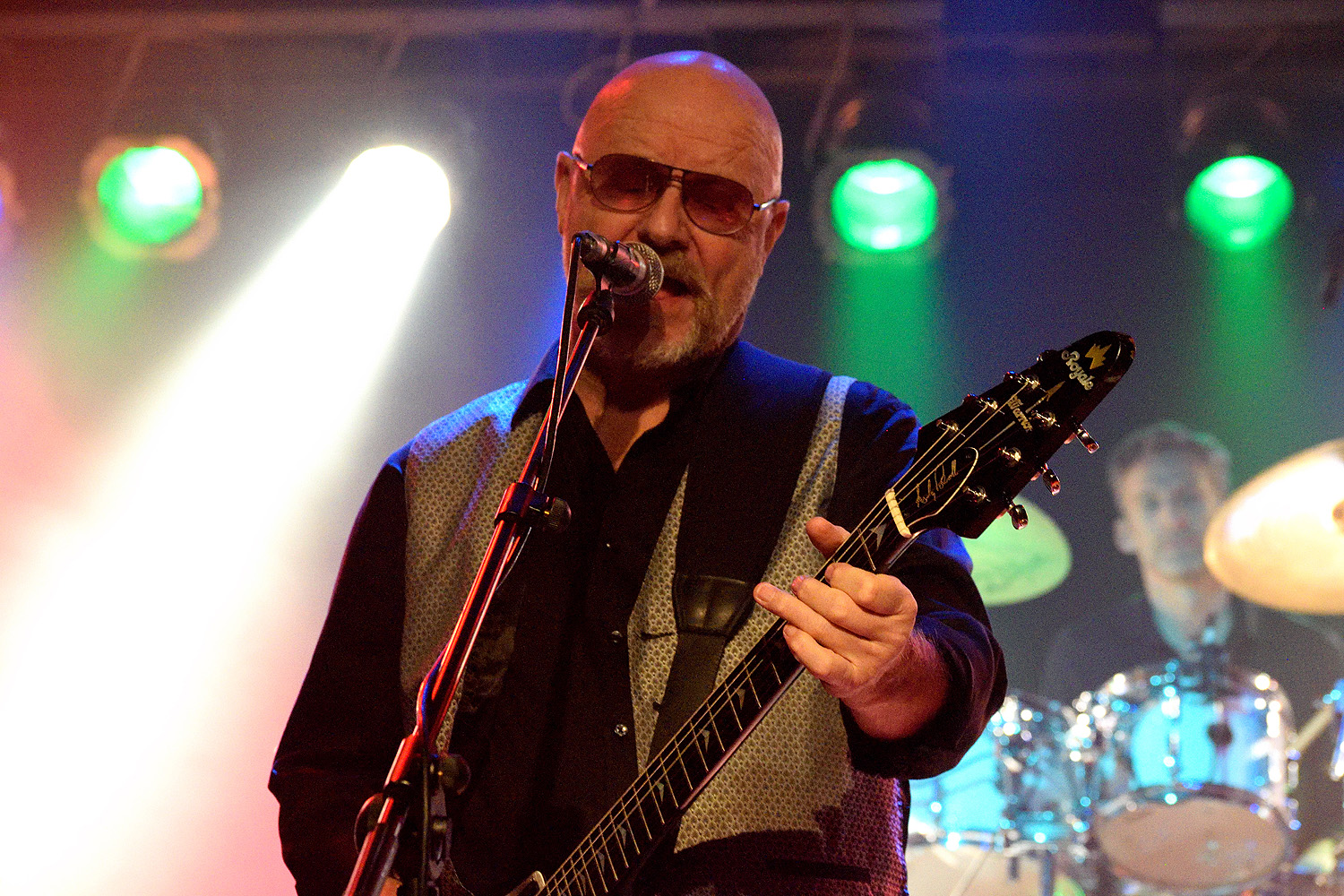 Wishbone Ash feature in our progressive and classic rock sequences.
For the past 20 years Andy Powell has held the stewardship of Wishbone Ash. During a 40 year-plus history he has watched band members come and go and come back again…and go again. Throughout, he has continued to expand the band's legacy responding to both contemporary taste and the demands of a loyal fanbase.
Andy answered a Melody Maker advert in 1969 when he was recruited with Ted Turner. Together they fashioned the band's signature twin guitar harmony sound that would influence bands such as Thin Lizzy through the years.
Wishbone Ash's greatest commercial success was in the early seventies, specifically the album 'Argus' in 1972, and they enjoyed early success in the States helped by Mikes Copeland III who later managed The Police.
Label and personnel changes interrupted the band's progress in the late-seventies and eighties. In 1977 Laurie Wisefield (ex-Home) replaced Ted Turner whilst for a period they had a succession of bassists including John Wetton and Trevor Bolder (ex-Uriah Heep) after the departure of Martin Turner in 1980. The original line-up reformed for the all-instrumental album 'Nouveau Calls' in 1987 at the behest of Miles Copeland III who was establishing his 'No Speak' label.
In the 1990s, the band (with non-original line-ups) recorded two live albums 'Live In Chicago' (1992) and 'Live In Geneva 1995' (reissued on Angel Air in November 2012) and experimented with dance music on two albums later in the decade.
The band started the Millennium with another new line-up and a more focused, all-acoustic offering 'Bare Bones' followed by 'Bona Fide' and featuring current bassist Bob Skeat who had joined in 1998. It wasn't until 2007 that the present line-up of the band was complete when Joe Crabtree replaced Ray Weston on drums. Guitarist Muddy Manninen had joined in 2006.
The band are celebrated each year at the annual Ashcon convention when the band respond to fan requests or provide a themed setlist, along with tribute bands and sales of memorabilia. They continue to tour regularly and released their 23rd studio album 'Elegant Stealth' in 2011 to wider critical acclaim.
---
Broadcast history
"The Guitarists"
First broadcast Sunday 4 November 2012
David Randall talks to Andy Powell about his career
---
LINKS