Kiki Dee
---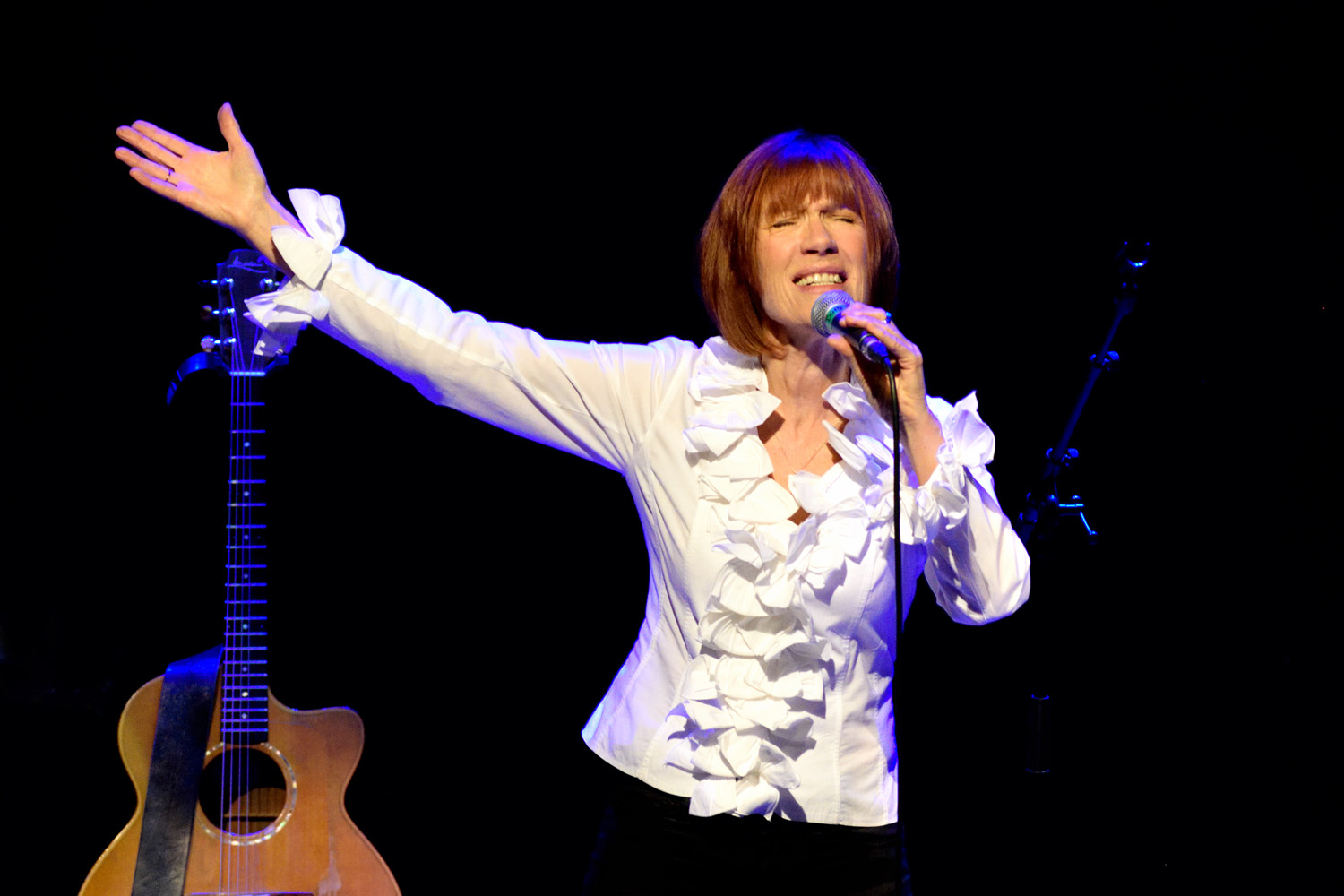 Sunday 28 October 2018, 18:00 – Kiki Dee Part 1 (Thursday 1 November, 22:00) repeat
Kiki Dee features in our singer songwriter and classic rock sequences
Kiki Dee released her first single in 1963, having been talent-spotted in Leeds, near her home town of Bradford. In the sixties she also worked as a session singer, for Dusty Springfield and Robert Plant amongst others.
Kiki had moderate success with the release of her debut solo album, 'Kiki Dee' in 1968. Soon after she was whisked away to Detroit and became one of the few white singers signed to Motown (and the first UK white artist to be signed).
Returning to the UK in the early seventies and after a short period singing in Australia she was signed to Elton John's fledgling Rocket Records label in 1973 and released 'Loving And Free', a mix of ballads and more uptempo songs with Elton's backing band and some of his songs.
In 1974 she released 'I've Got The Music In Me' as 'The Kiki Dee Band' but by 1977 she had reverted to a less rocky approach with the albums 'Kiki Dee' and 'Stay With Me' (1979).
Although Kiki continued to provide lead and backing vocals as a session singer and released 'Perfect Timing' in 1981 it was nearly 15 years before her next release, her first collaboration with guitarist Carmelo Luggeri 'Almost Naked' in 1995.
The duo followed this up with 'Where Rivers Meet' (1998), 'The Walk Of Faith' (2005) and 'A Place Where I Can Go' (2013) in the year that she celebrated 50 years as a recording artist.
---
Broadcast history
Sunday 19 August 2018, 18:00 – Kiki Dee Part 1 (Part 2, Monday 20 August, 16:00; Parts 1 & 2 Thursday 23 August, 22:00) repeat
Monday 20 February 2017 (Part 1) repeat
Friday 1 January 2016 (Part 1) repeat
Sunday 1 November 2015 (Part 1) repeat
Sunday 10 May 2015, 22:00 (Part 2) repeat
Sunday 26 April 2015, 16:00 Part 2)
Sunday 19 April, 23:00 (Part 1) repeat
Sunday 5 April 2015, 16:00 (Part 1)
David Randall chats to Kiki Dee about her career.
In Part 1 Kiki chats about the sixties, session work and Motown.
In Part 2 she discusses her career in the seventies, including with Elton John for the 1976 smash hit 'Don't Go Breaking My Heart' and her later solo work with Carmelo Luggeri.  Includes music from all aspects of her career.
---
LINKS